Top 13 Typical Mistakes You Can Make in a Resume
Do you know there are resume mistakes that can ruin your career? Recruiters are eager to miss some banal drawbacks in your text if the resume itself is unique and makes a hirer willing to hire such an employee. All other profiles are thoroughly inspected and selected. There are lots of features impacting the refusal in interviewing by HR, yet we'll focus on top-13 of them.
JOBITT experts have analyzed tons of applicants' resumes to highlight the main problems that are featuring almost every resume. In that article, we'll get through main typical mistakes made when writing a resume. We'll also focus on how to avoid them when making a job application.
Subscribe to updates
You will receive cool and useful material every week.
1. Grammar and Spelling Mistakes
Grammar mistakes are the most common. They can spoil the whole impression of the candidate and often, they are key factors for interview refusal. It is very easy to avoid them. Just use any online editor with a correction function or install a browser plugin that corrects the input text like Grammarly or LanguageTool.
Do not forget that grammar mistakes in a resume spoil the whole look of the document and so, the first impression a candidate makes on Hrs. So it is better to avoid them.
2. Incorrect Resume Volume
There are three unspoken rules for resume volume. They are <1 A4 page, 1-2 A4 pages, and 2+ A4 pages.
<1-page suits applicants who have just graduated from colleges or who change their occupation radically. For example, it suits a person who decided to apply for a QA vacancy having only locksmith experience in past.
The volume of up to 2 pages is optimal for candidates who have considerable work experience, several positions in their stack, and relevant experience for a vacancy they wish to get.
A resume consisting of more than 2 pages is recommended for applicants who held senior positions in previous jobs, headed departments, or conducted scientific research.
Common mistakes when writing a resume include an irrelevant amount of information in the application form. Optimize the text to avoid overloading it with unnecessary facts or irrelevant data for this vacancy.
3. Badly Designed Skills Block
Making mistakes when listing the Skills block of your resume – what could get any worse? The only thing that bets it is listing unnecessary or irrelevant skills!
Write only relevant skills that you possess at a high level and will be able to confirm your mastery in practice.
4. The Use of Inappropriate Photos
Everyone likes bright and cheerful photos from a vacation, a feast, or an important event. But they do not really fit into the business style of the resume. When posting a photo from the beach on a professional portal in the application for the position of the head of the development department, be prepared for a polite refusal.
No matter how expert you know your job, the appearance should match the seriousness of the vacancy.
5. Lack of Evidence to Support Your Experience and Skills
When writing a resume, typical mistakes are made even by specialists. For example, in the position of a developer, candidates indicate incredible knowledge of programming languages, technical stacks, and methodologies. At the first interview, it turns out that half of the declared skills are at an early stage of development, or even indicated for the solidity of the resume.
Write only truthful information that you can confirm in practice.
6. Too Simple Wording in the "Objective" and "Career Summary" Sections
Why are there mistakes in a resume for a job? Mostly due to a lack of understanding by applicants of their goals. High salaries, stability, and an interesting occupation are hackneyed formulas that do not give any specific information to the employer. A simple statement of employment objectives is appropriate for an interview but such uncertainty in a resume is fraught with rejection.
Formulate your vision of a career and the goals you want to achieve. Show your ambitions to the recruiter, increasing the chances of getting the desired position.
7. One Resume for All Vacancies
Many people, without hesitation, make the same mistakes in their resumes. Examples of laziness or unwillingness to create unique profiles for each vacancy are everywhere. It would seem that the profile has all the necessary information, so why should you rewrite it several times if you can duplicate it? No, especially when you apply for very different positions at once. For example, what can an accountant, a plumber, a journalist, and a developer have in common? So recruiters will not understand why their applicant needs a higher economic education for software development.
Create relevant profiles for each desired vacancy.
8. Lack of the Right Keywords
Most resumes get to recruiters after the selection of ATS (Applicant Tracking System). According to the Resumeble report, an average resume score is 39% relevance. How does it work? The system analyzes the text, looking for previously entered key phrases and words. Then it assigns a score, which either discards the resume or sends it to the recruiter. You can find examples of the correct words in another article by JOBITT.
Add keywords and phrases relevant to the desired vacancy to your resume.
9. The Wrong Type of Resume Design
There are many ready-made resume templates. Most often they can be found on specialized job search resources. It seems impossible to issue such a profile incorrectly. But what if you need a resume to be sent by e-mail or even paper-printed? Compose it in a text editor, structuring the content correctly. To do this, you can use ready-made samples or templates.
The standard template consists of the following blocks:
Personal information.
About myself.
An experience.
Education.
Skills.
Other information.
According to the correct design, we released a series of articles in which each section was described in detail. You can check them out on the blog.
10. Missing a Title on Your Resume
Always sign a resume indicating the desired position in the title of the vacancy. The absence of a title makes the application generalized. Your candidacy will be considered by recruiters as an option for all vacant specializations. Want to get a good job? Write about it!
11. Providing Irrelevant Information
When reviewing your resume, HR is looking for up-to-date information on a vacant position, which is fully consistent with the company's needs. The mistakes in your resume like a wrong address, false information, or other inconsistencies, automatically reduce your chances of even getting an interview.
Write reliable information in the resume!
12. Resume Is Not Optimized for ATS Filters
In the modern, high-tech world, for a resume, incorrectly entered keywords are typical mistakes. ATS filters do not look at experience or skills in general but only highlight key positions. They evaluate the document for optimization and weed out irrelevant profiles.
Enter keywords relevant to the vacancy in your resume.
13. Using False Information in a Resume
Never lie to an employer. Your skills, experience, and expertise can be easily tested during an interview. Practical skills are revealed already in the first stages of employment. Lying on a resume will put your reputation at risk, ruin your relationship with management, and put an end to your career in the company.
Write only truthful information on your resume.
Let's Summarize It
Mistakes in your resume decrease the chances of successful employment. Try to avoid them when you optimize your resume. Use a resume builder designed according to the template of top-ranked IT companies when writing a resume.
You can get the most updated experience in dealing with recruiters from all over the world with JOBITT. Do not miss your chance to get a cool position!
Top 13 Typical Mistakes You Can Make in a Resume
Let's Summarize It
Create your resume with us in 15 minutes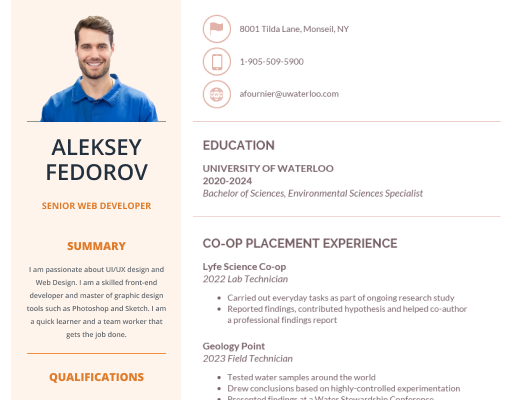 Create now