Job offers: how to properly accept and reject
Job offer is a personalized offer from an employer to a candidate. It contains the key terms of an employment contract that will be concluded with you in the future. This is, of course, subject to your consent. In simple words, if you received a job offer, it means you managed to create a proper resume and make a good impression at an interview. Statistically , 118 people apply for one job, and you can be proud that the employer has chosen you. But what to do next, how to make a decision, and what answer to the job offer?
Subscribe to updates
You will receive cool and useful material every week.
1. Check if all the necessary points are listed in the offer
The first step should be to examine a text in terms of completeness of information. A good offer includes the basic details of a job and the terms and conditions of a relevant position. Usually, such a letter starts with a name of a company and a position, as well as a personal reference to you. The text should describe the job duties, working hours, salary, and benefits package. The length of a trial period and the date you will be hired are also required. Only if this information is given can the letter be considered an offer.
2. Have you got all the info you need for decision
To make an informed decision about employment, it is necessary to have up-to-date info about the company and its activities. If anything is missing or if you have questions, there are three options:
Find information in public sources, such as team members, partners, and even financial results.
Contact an HR professional if the info you are looking for is not available online.
Check out social networks (Linkedin or Facebook) to learn more about the corporate atmosphere.
3. Make sure that you are satisfied with all the conditions in the offer
Some job seekers do not understand why they need a job offer and read it "diagonally." And in vain, because it is a great opportunity to study work conditions in a relaxed atmosphere and note for yourself the points of doubt. For example, aspects that were not discussed at the interview or you consider incorrect for yourself. If these conditions are critical, it is worth discussing them with the recruiter — often, employers compromise if they really want to "get" an employee.
4. Talk to the recruiter about desired changes
When contacting the recruiter, clearly justify why you need to change a number of conditions. It will allow you to reach a consensus with the employer and avoid difficulties later when signing the contract. At this stage, it would be useful to clarify whether there is a possibility of changes in the future and, if so, what you need to do.
5. Make a decision and report it
After analyzing the information provided by the recruiter and discussing the issues of principle for both parties, you will be ready to say your word. Do not delay in decision making because it can alert and discourage the employer. You already know how long to wait for the job offer — about 2-4 days. We recommend you to follow this principle and take as much time to think.
6. How to accept a job offer
So, you have agreed but do not know how to respond to a job offer? Let's look at a concise example of how to respond to a job offer, compiled by an expert from our job search platform JOBITT.
Example of an answer to the job offer:
Dear Alexey Ivanovich!
Thank you for your interest in my candidacy and your time. I accept your offer and am ready to start working in the specified period.
Then there are two options, depending on how you feel about the conditions:
Option 1: You are okay with it
I am completely satisfied with the conditions you pointed out. No questions arose after studying the proposal.
Option 2: You "bargained" and changed some of the terms
During our correspondence, we agreed that my starting salary would be $50,000 annually, and I get health insurance from day one. You have confirmed that the company agrees to cover all costs for necessary equipment.

Please send me the documents to sign and let me know what action I should take at this point.

I hope that our cooperation will be fruitful.

Respectfully, Anton Yurchenko
7. How to properly refuse a job offer
Let's assume that another company has offered you more favorable conditions. Perhaps you have decided that this vacancy is not for you. In any case, you need to notify the company of your rejection as soon as possible.
Example of a response to a job offer if you disagree:
Dear Alexey Ivanovich!

Thank you for the offered position as a programmer in your company, "Usersoft". It was a pleasure to meet you, but unfortunately, I have to decline your offer. I've decided that it doesn't fit my current goals.

I wish you all the best. Thank you once again for your time and attention.

Respectfully, Anton Yurchenko
Conclusion
Every self-respecting recruiter, HR, and employer knows how to write a job offer. You can judge the seriousness of the company's intentions towards the candidate by the style and completeness of the offer. This is a possibility for you to make a well-considered decision and, possibly, change the terms in your favor. Responding competently to the offer will only reinforce the good impression you made at the interview.
Job offers: how to properly accept and reject
1. Check if all the necessary points are listed in the offer
2. Have you got all the info you need for decision
3. Make sure that you are satisfied with all the conditions in the offer
4. Talk to the recruiter about desired changes
5. Make a decision and report it
6. How to accept a job offer
7. How to properly refuse a job offer
Conclusion
Create your resume with us in 15 minutes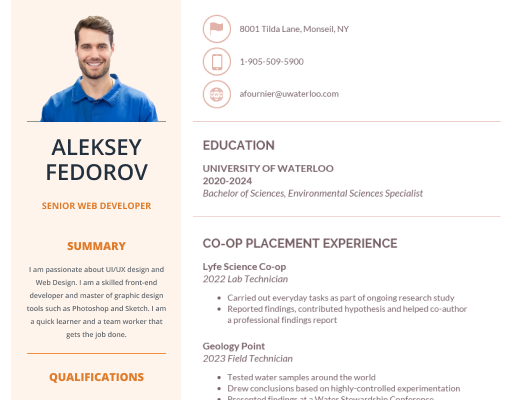 Create now