How to Represent Personal Qualities in Your CV
Do you know why some CVs are not interesting for recruiters? According to the Roanestate, 75% of mistakes are related to the lies of candidates, and 18% to the generalization of information and its presentation "in carbon copy." For a high-quality presentation, employers need to know what to include in the personal qualities section of their CVs. We will discuss it in this article.
When compiling a CV with a description of skills, work experience, and education, you shouldn't forget about the social part of the employment. We described preparing the "About Me" section in our other article, and today we'll look at how to arrange and present personal qualities in your CV properly.
Subscribe to updates
You will receive cool and useful material every week.
What Features Should Be Included in Your CV
What personal qualities to include in a CV? Anything that suits the desired profession. These are skills indirectly related to the professional duties of the chosen position. For example, communication skills and active life positions are perfect for design and IT vacancies, and creativity is excellent quality for a QA.
Let's distinguish and analyze what personal qualities are usually included in a CV and what is the difference between them. There are 2 categories of skills, hard and soft. The former are directly related to professional activities, and the latter are auxiliary and show your personality. Consider the features of each group.
Hard skills are as follows:
Related to technology, development, and tools.
Measured numerically.
Acquired in courses or educational institutions.
Aimed at a specific activity.
The left hemisphere of the brain is responsible for them.
Soft skills:
Related to sociability.
Not defined by the level of proficiency.
Acquired with experience or at birth.
Are used in any activity.
The right hemisphere of the brain is responsible for them.
Actually, the second group is necessary when filling out the personal characteristics column of a CV. They are universal for any profession, but we recommend that you indicate only information relevant to the vacancy.
What Personal Qualities Are Better Not to Mention
Imagine that you are a recruiter who studies personal qualities in candidates' CVs. I'm sure that you are not happy to interview a person who writes the following about himself: "A little lazy, confused, and worried when emergencies arise." You need a reliable employee who has soft skills in addition to professional skills.
Focus on your strengths and present them competently. For example, «My hallmark is attention to detail. I never hand over the work without thoroughly studying it and checking all the data».
What qualities should you mention in your CV in addition to positive ones? Of course, none. HRs will ask you about this at the interview anyway. Yet how to present them is up to you. For example, if you sometimes like to sleep longer and turn in projects late, then positively reformulate this. "I am sometimes late for work but I always stay longer because I know how important it is to complete the task." Or: "I hand over projects later than all my colleagues, but unlike them, customers have no complaints about my articles."
And most importantly, lie neither to the employer nor to yourself. Any lies and exaggerations will be revealed after you start working. You will ruin your relationship with management or even be fired without the right to return.
How to Describe Your Soft Skills
No matter how many soft skills you have, personal qualities in your CV should be harmoniously integrated into the job responsibilities of the desired vacancy.
Correct
Let's look at the excellent example of personal qualities in a CV and analyze it. "25 years of experience in app development. I know programming languages X, Z, and Y at the Senior level. I participated in the development of the product as a developer, project manager, and QA team leader. I know how to manage teamwork, draw up a roadmap for the project, and make changes to it without deviating from the main goals."
In fact, the specialist just listed his communication skills, adaptability, and flexible thinking. The candidate's professional skills and experience in IT will surely interest the recruiter.
Wrong
When we think about what to write about personal qualities in a CV, we often come up with wordings like "responsible, kind, positive, and resourceful." Sounds logical and, most importantly, truthful and convincing. But only from the candidate's point of view. The recruiter sees trivial text written by 90% of applicants like a carbon copy.
Excessive talkativeness and details also deter employers. "Professional in the field with a wealth of knowledge. Experienced in managing personnel and construction equipment. I can read and write blueprints, I know how electronics work in the oil industry. I want to work for the result and increase my salary level." Do you think they will call such a candidate? Only in the case of zero competition for the position.
An Example of Personal Qualities in a CV
What personal qualities should you mention in your CV? Only those valued in the vacancy you have chosen. The example of personal skills:
For developers — communication skills, active life position, and creativity.
For designers — creativity, adaptability, and endurance.
For QA specialists — perseverance, attention to detail, and a quick response to changes.
Conclusion
Your personal qualities in the CV are the last thing recruiters will notice but it's the last chance to hook them up and keep them interested. Structure your CV correctly and avoid grammatical errors in the text. Use handy tools to create your resume. The template constructor from Jobitt will speed up building a CV and publishing it. Join JOBITT and be on the cutting edge of IT trends!
How to Represent Personal Qualities in Your CV
What Features Should Be Included in Your CV
What Personal Qualities Are Better Not to Mention
How to Describe Your Soft Skills
An Example of Personal Qualities in a CV
Conclusion
Create your resume with us in 15 minutes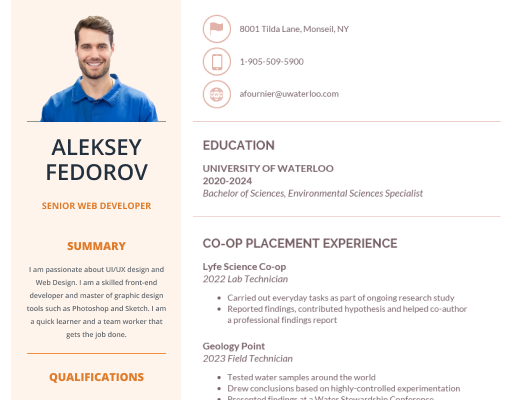 Create now