How to Write a Resume
It seems nothing could be easier than writing full information about yourself, your work experience, and the vacancy you wish to possess in a resume. Yet, due to the Resumeble report, ATS detects only 39% of relevant information in applicants' resumes on average. This indicator is low enough and it shows a poor understanding of the basic rules for preparing a resume by candidates.
JOBITT experts have created a guideline where the whole process of drawing up a resume for a vacancy is described in 7 steps. You will know how to write a job resume from our pieces of advice.
Subscribe to updates
You will receive cool and useful material every week.
1. Submit the Position
The very start of working on your resume is submitting the position you want to get. Choose the job offer ad and list the position from it in the title of your resume.
Refusing to use the proper design of a resume is one of the most widespread mistakes made by lots of applicants.
2. Add Your Contacts
One of our how-to-write-a-resume guides has a sample that shows the structure of the design.
The template looks like this:
First Name/Last Name,
City,
Phone number,
Skype,
Email.
The more communication channels you specify, the more you will increase the chances of a recruiter's response. This is especially important for those who write a resume for the position of an IT specialist because awareness of modern communication methods is one of the trump cards of technical experts.
3. Describe Your Work Experience
One of our blog articles describes in more detail how to write a resume. An example of a competent design involves filling out a section in reverse chronological order: from the current (last) place of work to the first. Indicate only positions and experience relevant to the vacancy. Recruiters are not interested in outside positions, and you are wasting precious lines that can be more efficiently used in other sections.
4. Don't Forget About Education
Examples of resume writing always include an Education block. Indicate relevant diplomas and certificates for the vacancy, confirming your expertise. This part is especially important for beginners and alumni who still have no work experience. For the first employment, you need to present your achievements during the training period to the recruiter as brilliantly as possible.
5. Specify Professional Skills
Our resume writing template describes in detail all the items that should be included in the Skills block. Be honest about your skills and expertise. Developers need to include all the studied coding languages, technologies, and methodologies in this block. 3D artists and designers need to indicate programs, tools, and, for example, knowledge of typical design layout principles.
6. Add Recommendations
You've already understood how to write a resume but did you know that references are one of the key factors influencing HR's decision? When firing from a previous job, ask your boss to write a recommendation for you. It will be a great addition to the resume and will give the recruiter a detailed description of you as an employee including the description of your social and professional skills.
For those who have only a college behind their back, a reference from a supervisor, curator, or even head of a department will be a weighty argument in finding a job.
7. Enter Additional Information
It is impossible to write a resume without providing additional information. This block is intended only for the applicant, or rather his work. In this block, you can describe your soft skills, temper, and life goals. If you want, you can also write there your achievements, merits, and key events in your career or study. The main thing is to know the measure and not to stretch the volume of the resume for more than 2 pages.
When the Resume Is Already Done
Now you know how to write a resume to send it to recruiters. After you fill out the document, check it for grammatical and semantic mistakes, and compare the information provided with the requirements of the vacancy. You can also create a resume in the resume builder or seek advice on the correct design from JOBITT experts. Post a resume on our resource and get hundreds of responses from top IT companies from all over the world! Be in trend, work with JOBITT!
How to Write a Resume
When the Resume Is Already Done
Create your resume with us in 15 minutes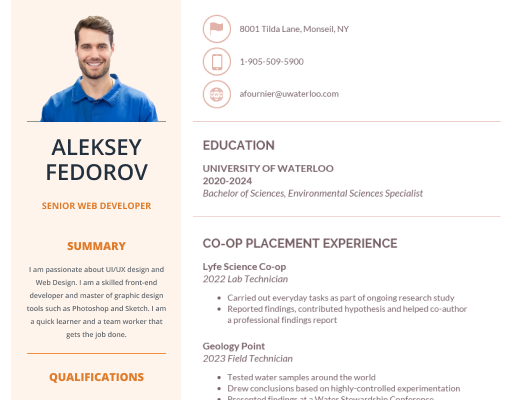 Create now