How to Write a Resume
It would seem that what could be easier than writing comprehensive information about yourself, work, and the desired position in your resume? But according to a Resumeble , ATS captures an average of 39% of relevant information in job applicants' questionnaires. It is a relatively low indicator, which shows a poor understanding of the basic rules for preparing a resume (summary) by candidates.
JOBITT experts have made a seven-step guide that describes the entire process of compiling a questionnaire for the desired vacancy. From our tips, you will learn how to write a resume for a job.
Subscribe to updates
You will receive cool and useful material every week.
How to write a resume for a job: formatting according to all the rules
A resume is a key document in employment. The response to it depends not only on the content but also on the correct design. Writing a good resume is a simple process; just follow the generally accepted rules:
Use black text, the same font, and white background.So your resume will look "business-like" and as readable as possible. A bright background and colored letters are likely to scare off an employer. An exception can only be made for vacancies requiring creative document design.
Write your resume on an A4 sheet.If you need a printed version, it is better to take white paper of good quality for this. And if in electronic form, save it in PDF format without the possibility of editing by other users.
Avoid excessive capitalization, use minimal bold and italics.Exclamation marks and dots are also taboo for business documents.
Check your resume for grammatical mistakes.After writing, give it to a friend or relative to read. A fresh perspective will help you determine how good a document looks.
Format your resume.Set equal line spacing, paragraph indents, and margins.
We also recommend evenly distributing information on the page. It will help the recruiter see important details immediately. Make paragraphs between blocks so that the structure of your document is visible.
How to write a resume: rules in the structure
Considering the mandatory components of the questionnaire will help you quickly navigate the information you need to fill out.
1. Specify the position
Creating a resume for a job search should begin with the desired vacancy. In the title, write the position described in the recruiting ad.
Failure to properly format is one of the common mistakes that many applicants make.
2. Add Contact Details
One of our "how to write a resume" guides has a sample showing the design's structure.
The template for writing a resume looks like this:
First Name, Last Name,
City,
Phone number,
Skype,
Email.
The more communication channels you specify, the more you will increase the chances of a response from the recruiter. It is essential for those who write a questionnaire for the position of an IT specialist because awareness of modern communication methods is one of the trump cards of technical experts.
3. Describe your work experience
One of our materials describes in more detail how to write a resume. An example of a competent design involves filling out a section in reverse chronological order: from the current (last) place of work to the first. Specify only the positions and experience relevant to the vacancy. Recruiters are not interested in other positions, and you are wasting precious lines that can be used more effectively in other sections.
4. Don't forget education
Resume writing examples always include an education. Indicate relevant diplomas and certificates for the vacancy, confirming your expertise. This point is crucial for beginners and yesterday's students who do not have work experience. To get your first invitation for an interview, you must present your achievements during the training period to the recruiter as nicely as possible.
5. List professional skills
Our resume writing template details all the items that should be included in the skills. Be honest about your skills and expertise. It is important for developers to include all the studied coding languages, technologies, and methodologies in the block. Artists need programs, tools, and, for example, knowledge of typical design layout principles.
6. Add references
You already understand how to write a CV, but did you know that references are one of the key factors influencing an HR decision? At the time of your paycheck from your previous job, ask your boss to write a recommendation. It will be an excellent addition to the questionnaire and give the recruiter a detailed description of you as an employee and your social and professional skills.
What to write in a resume for those who have only a college behind them? A reference from a supervisor, mentor, or even the head of the department will be a weighty argument in employment.
7. Include additional information
How do you write a summary without providing additional information? Almost no way. This section is intended only for the applicant, or rather their work. This block contains information on your wish. It can be your soft skills, character, and goals in life. If you want, write in achievements, merit, and key events in your career or study. When mentioning knowledge of languages ​​(English, German, or others), indicate only your real level of knowledge. Most importantly, keep it to a minimum, and don't add more than two pages to your resume.
How to write a resume and what to avoid
Correctly compiling a document is within the power of not only experienced applicants but also beginners. To do this, you only need to rely on instructions from experts and avoid several factors:
Typos and semantic errors.Read your resume carefully, preferably several times. Then "scan" it in special spell-checking apps or ask friends to review the resume for typos.
Stretching your resume over multiple pages.The maximum resume size is two pages, but ideally, one. To avoid this, exclude information about marital status, age, and contacts of previous jobs. Remember that you need to write a lot only in CV (from Latin curriculum vitæ – "life course"), and only key information is indicated in the resume.
Description of duties, not achievements.The employer needs to know what you are capable of and not the main responsibilities you had before. Therefore, give them proof – describe your real successes and the results achieved in the previous position.
Lies for good.Sometimes the temptation to embellish reality to get a job offer is too great. But you need to remember – any lie will definitely be revealed because most companies have a trial period to test the skills of a new employee. Therefore, in this way, you risk ruining your reputation and losing a good job.
Using the standard resume writing example.There are many templates on the Internet, but none of them can convey the applicant's characteristics. An experienced recruiter easily considers a typical sample and is unlikely to be interested in it. By creating your own original resume, you demonstrate your seriousness and interest in the vacancy.
When the resume is already written
Now you know how to write a resume to send to recruiters. After you fill out the questionnaire, check it for grammatical and semantic errors, and compare the information provided with the vacancy requirements. You can also create a resume in the builder or seek advice on the correct design from JOBITT experts. Post a questionnaire on our resource and get hundreds of responses from top IT companies from all over the world! Be in trend, work with JOBITT!
How to Write a Resume
How to write a resume for a job: formatting according to all the rules
How to write a resume: rules in the structure
How to write a resume and what to avoid
When the resume is already written
Create your resume with us in 15 minutes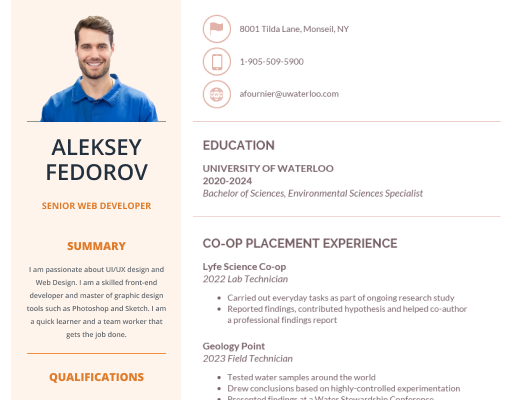 Create now