CV: Basic Requirements
What are the technical requirements for the application form of a candidate? Structure, grammar, and reliable information are three pillars that form the base on which applicants are judged. The text of the CV and the data provided in it are essential to recruiters but the design and mistakes are assessed too. They also affect decisions about whether it is worth conducting the interview with the applicant.
Now you will learn the requirements for writing a CV and what each block of the document must contain. We hope that this article will answer all your questions and help you to fill out a profile for any IT job correctly.
Subscribe to updates
You will receive cool and useful material every week.
What Are the Requirements for a CV?
We will start with the general section and look at modern CV requirements. Each candidate has to tell about himself in a paper, and the HR department checks it before the interview. As information technologies develop, recruiters adapt to them, e.g., use software tools to select profiles. We won't go into details, just note that these systems parse the texts of CVs and sort them by keywords. Similar to marketing, isn't it?
That's why this guide to requirements is needed. Let's start with the basics and go through all the template blocks.
Candidate's General Data
The main requirements for writing a CV are accurate personal data and contact details. Even if your application is approved, HRs won't be able to contact you and invite you for an interview if you don't provide the correct information and contacts.
Work Experience
In each CV, the basic requirements include a description of past jobs. It is important to focus the attention of recruiters on similar positions and work responsibilities. It will help you to stand out from your competitors. It is also worth entering information in reverse chronological order: from the last job to the first.
Education
The classic requirements for a CV for employment include education. You should tell HRs about where you studied and what courses you took. You can also list your certificates here. It's better to write about the courses relevant to this vacancy. You can mention the rest at the interview.
Skills and Abilities
The requirements for a CV also include a block of skills. Here you need to describe your knowledge of programming languages, designer's tools, etc. You will take a practical exam at an interview or at the beginning of work, so we recommend that you fill out the section truthfully. P.S. Even beginners are welcomed into companies if they are ready to learn something new.
Personal Qualities
Let's look at the optional requirements for a CV, i.e., the candidate's personal qualities. It is an optional block where you can specify your hard and soft skills. You should not colorfully paint your kindness or perseverance. Do it nicely but concisely so that recruiters immediately understand the potential of such an applicant.
Conclusion
Explore our other articles about the correct CV format. They will help you competently to fill out interview forms, highlight your strengths on paper, and present yourself to recruiters in a profitable way. All you need for successful employment is to study our guides and create a CV. JOBITT helps you fill out a professional CV based on templates of top IT companies, increasing your chances of applying for the desired vacancy.
CV: Basic Requirements
What Are the Requirements for a CV?
Conclusion
Create your resume with us in 15 minutes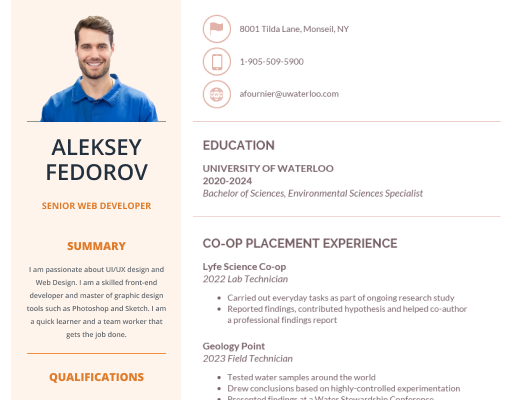 Create now