Wie bekommt man seinen ersten Job in der IT ohne Erfahrung? Empfehlungen für die Erstellung eines Lebenslaufs
This question is familiar to everyone who has just received a university degree or finished courses, mastered the language of development, etc. It is important to understand that you will not be able to apply for a cool position immediately. Career growth will happen gradually as your skills and practical experience grow. Everyone starts as a newbie, and the IT field is no exception.
JOBITT experts have prepared a sample resume for trainee IT specialist, and in this material will tell you what and how to write in the application form so that you will be noticed by cool recruiters who are searching for talent.
Updates abonnieren
Du bekommst jede Woche coole und nützliche Sachen in der IT
Wie erstelle ich einen Lebenslauf in einem IT-Unternehmen ohne Berufserfahrung?
IT resume without work experience is a concern for potential employers. Candidates' training does not always pay off, and the lack of practical skills only complicates the process. That's why it's important to fill out the experience section correctly, even if missing.
Sample resume of an IT specialist with no experience; what to write a beginner? Truth. Graduated from the university in a technical specialty – indicate this in the work experience. Completed a course - duplicate it here. Any awards for participation in development projects? Do list them. Anything related to the vacancy can be reflected in the work experience. Case studies of personal projects, portfolios of autonomous works, code samples – all this confirms your talent and readiness to start working with minimal training.
So schreiben Sie einen Junior-Lebenslauf: grundlegende Parameter
The resume of an IT specialist with no experience is the cornerstone of employment for newcomers. It gives you the opportunity to join startups and, as a result, to get training and internships at cool companies or even to launch your project. The main condition for success is to correctly market your potential without corrections and edits. JOBITT experts' tips for creating an IT specialist resume will help with this.
In your sample resume with no work experience, indicate your achievements: in personal and non-profit projects, training, practices.
Describe your knowledge in detail, or better yet, back it up with examples. There are special platforms for graphic designers and 3D artists where you can collect and show your portfolio. Developers similarly, can post code snippets on GitHub for demonstration purposes.
Show commitment and persistence. Motivate your employer to train and employ you on a permanent basis.
Optimize your application text with keywords and relevant information.
Write CVs for specific vacancies without general phrases and data.
The key to successful employment – correctly constructed example resume of IT specialist without experience. Similar templates can be found in our material, where we have described the sections and features of the filling in detail.
Wie schreibe ich einen Lebenslauf eines IT-Spezialisten ohne Erfahrung?
If you need the most effective way to fill out a resume, stick to our recommendations. Once you've chosen your desired position or direction, focus HR's attention on the core skills you've ideally learned. For example, if you know English thoroughly or have mastered the methodology of development at a high level – specify it in the CV, focusing on the strengths and weaknesses of the skills formation.
Education plays an important role in your resume. Your goal is to sell your accomplishments to the employer. To do this, attach references, adhering to the structure, and cover letters from the researcher who supervised your projects to your CV.
Combine in your CV information that will most accurately reflect your skills in the resume of the beginning programmer and be relevant to the chosen vacancy. Our advice: select the remote job by sending your profile via e-mail. This approach will allow you to gain experience and create a background for further employment in more promising companies. Make sure you get the job officially by signing a contract with the employer and getting the best conditions.
Schlussfolgerungen
Use expert advice and JOBITT online form builder to write your junior resume without experience correctly and present yourself nicely to recruiters. Fill in the form, publish it on our site and get feedback from the top IT companies. With JOBITT, you provide yourself with a cool employment experience.
Wie bekommt man seinen ersten Job in der IT ohne Erfahrung? Empfehlungen für die Erstellung eines Lebenslaufs
Wie erstelle ich einen Lebenslauf in einem IT-Unternehmen ohne Berufserfahrung?
So schreiben Sie einen Junior-Lebenslauf: grundlegende Parameter
Wie schreibe ich einen Lebenslauf eines IT-Spezialisten ohne Erfahrung?
Schlussfolgerungen
Erstellen Sie Ihren Lebenslauf mit uns in 15 Minuten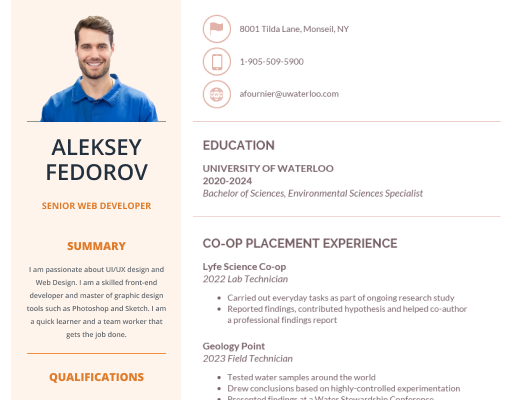 Jetzt erstellen